Our CAT STATS Since April 2006.
Intake: 4,849 ~ Returned to Colonies/Barns: 2,453 ~ Adopted: 2,018 ~ Euthanized/Died: 224
Our live release rate from 4/2006 to 11/2022: 95.4%
Our Mission
As a Community-Oriented 501(C)3 Private Organization in Green Valley AZ.
Reduce community cat overpopulation (feral/stray/free-roaming) through Trap/Neuter/Return (TNR) in order to create a healthier environment for our communities.
Educate the public on the importance of spay/neuter and health for companion animals.
Rescue, foster, and re-home adoptable pets.
Who We Are
Paws Patrol began in early 2006 with a founding committee of seven qualified animal rescuers, each having at least several years of experience. All committee members had actively participated as volunteers, board members, and/or directors in other animal rescue groups.
Our Vision
To compassionately and responsibly create a more humane world for animals.
Our Awards
2019 AZ19 Most Influential People – Patti Hogan
2018 & 2019 White Elephant Parade Winner — Service Category
Our Partners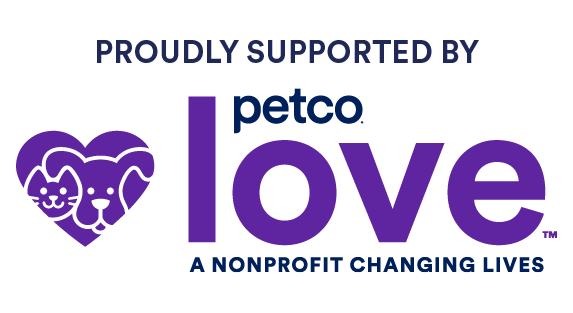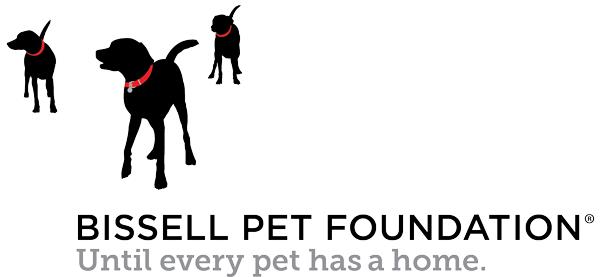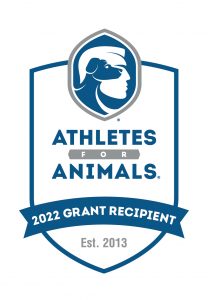 Arizona's Pet Friendly License Plate
Community Foundation for Southern Arizona
Greater Green Valley Community Foundation
Green Valley Gardeners Art in the Park
Green Valley/Sahuarita Chamber of Commerce
Green Valley/Sahuarita Volunteer Clearinghouse
Rancho Rossa Vineyards & Rescued Hearts Cellars
Voice for the Animals Foundation (Working Cats® Program)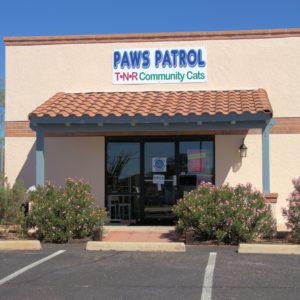 How we calculate our live release rate.
Count the total live outcomes (adoptions, outgoing transfers/working cats®/return to colony cats)
Divide that by the total outcomes (includes shelter euthanasia)
Annual Live Release Rate = ((1)/(2))*100
The Live Release rate does not include owner/guardian requested euthanasia which were unhealthy and untreatable and cats that died or were lost in shelter care.