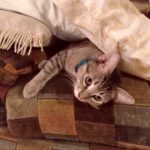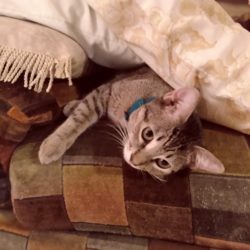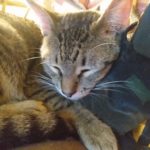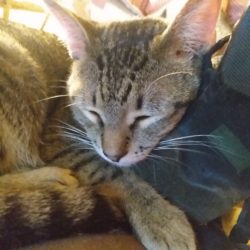 Last year saw the passing of our furry family member, Oliver. Our second cat, Chipper, is a friendly orange tabby that was good friends with Oliver. After Oliver passed, it felt like Chipper was sad and not as active without his friend. A new friend for Chipper, and for us, was what we all needed.
After visiting a few shelters in Tucson, we came across Paws Patrol in Green Valley. One kitty that stood out was Gomer. We wanted another gray tabby kitten, and he was immediately friendly. The ride home was quiet, and I thought it would be an uneventful transition to his new forever home. We put Gomer, now named Dingdong, into a spare bedroom with food, water, and litter. Unfortunately, the bedroom door stayed open, and he was able to explore a big house for two days. We looked in every corner of the house but couldn't find him.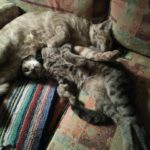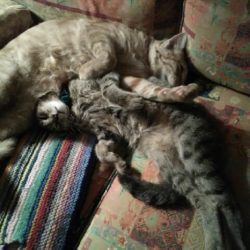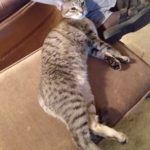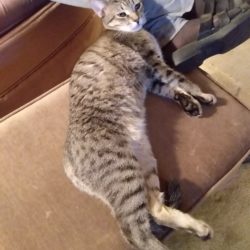 Chipper finally helped by alerting me to Dingdong's location. Once we got Dingdong back into the bedroom, we petted him, and he almost immediately became calm. I think he wanted to end his days on the run as much as we did.
After a few months, Dingdong is a very comfortable member of our family. He's friendly, playful and has an enormous appetite. Chipper and Dingdong like to play together and have become fast friends.
Thank you Paws Patrol for all the great work you do for the community.
Travis B.
A kitty with an enormous appetite for his forever family.